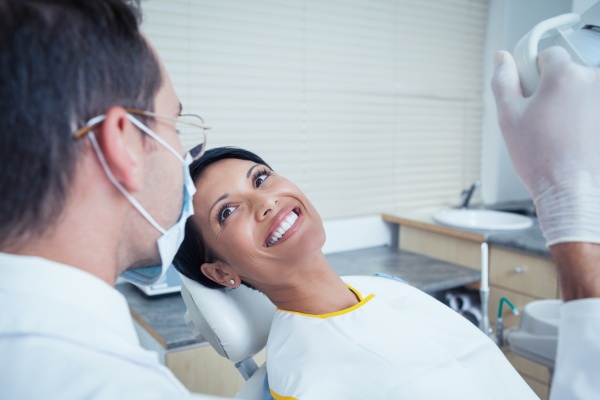 Thinking you might benefit from having one or two cosmetic dentistry procedures performed but not sure if it is necessary? The only way you can know for sure whether or not you are in need of any cosmetic dental procedures is to make an appointment with an experienced dentist. A knowledgeable dentist can perform an oral evaluation and then let you know what they suggest for you to do so that you can be in the most optimal oral health possible. Before you make a consultation appointment, finding out all that you can about your cosmetic options is recommended.
Is cosmetic dentistry necessary?
Cosmetic dentistry is necessary for those who are looking to improve the way they look when they smile. One of the most important things someone who is interested in getting one or more cosmetic dental procedures performed should keep in mind is how much time they will need to spend on getting any necessary cosmetic dental procedures done. For example, if someone is in need of five different cosmetic dental procedures and is going on vacation in a couple of weeks, then they will need to wait until they return from their vacation before scheduling all of the required cosmetic dental appointments.
Three common questions
The following are three of the more common questions people have about today's cosmetic dentistry procedures.
Question #1 – How many cosmetic treatments will I need to have before I get the smile I have always wanted?
Answer – It merely depends on the type of cosmetic treatments you need. Some cosmetic dental procedures can be done in only one dental appointment, while others can require three or four meetings.
Question #2 – What will my new smile look like? How do I know if I am going to be 100% satisfied?
Answer – Before starting the cosmetic dentistry process, the dentist and the patient will sit down and thoroughly discuss everything, which means the patient can fully expect their smile to look exactly as discussed.
Question #3 – Are cosmetic dental procedures permanent?
Answer – Yes, cosmetic dental procedures are a permanent dental option for those who are looking to improve the way they look when they smile.
Need to make an appointment?
If you would like to go ahead and make a cosmetic dentistry appointment, give us a call so we can schedule you in with one of our caring dentists. Since there are lots of cosmetic dental procedure options available nowadays, the more you understand about each one, the better able you will be to make dental decisions that are right for you. Hope to hear from you soon!
Call (740) 546-5178 today to reach McCarthy Dentistry.
---
Related Posts
February 16, 2018
As a cosmetic dentist, we have multiple ways to improve your smile. It is our goal to help you to maintain beautiful and healthy teeth for a lifetime. While this starts with preventative care like …
---